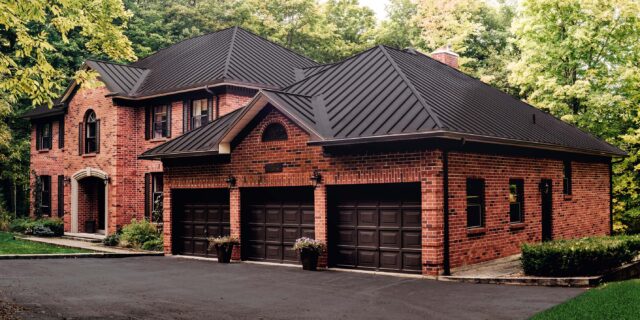 Steel is our business. We have been specializing in steel roofing, siding, trim and accessories for almost 30 years. We make it our business to provide our customers with unparalleled advice, service and price.
Havelock Metal was founded in 1993 in Havelock Belmont Methuen (HBM) township and relocated to Peterborough in 2018.
Havelock Metal is eastern and central Ontario's premier manufacturer / roll former of metal roofing, siding, trim and flashing that sells directly to the public. When you buy directly from the source you cut out the middleman and save money.  Our showroom is open to the public and our Product Specialists are happy to help with your project questions. Reach out to us Today!
We serve customers across Ontario – if you need steel, we can get it to you!
Public and Contractor Education
Havelock Metal continually researches and educates itself on all aspects of the metal roofing and siding industry allowing us to update our facilities and provide our customers with the latest products and information in the industry.
Havelock Metal offers a wonderful selection of designs and colours to suit the residential, commercial, agricultural and cottage markets.
There are many benefits in considering metal for your roofing or siding requirements, including the fact a metal roof will last as long as the structure itself, weighs less than traditional roofing systems, sheds snow easier, is fire resistant and is easier to install than most other systems. Add to that the fact that there are also so many stunning styles and colours now available to choose from.
Praise for HM
co
An all-around great choice for a worry free roof. Definitely the best looking roof on the block now.
Jon & Blair
Your DIY Guide
HM
co

TV

Installing your own roof? Check out our online series that will go through the step-by-step process.

Browse Episodes