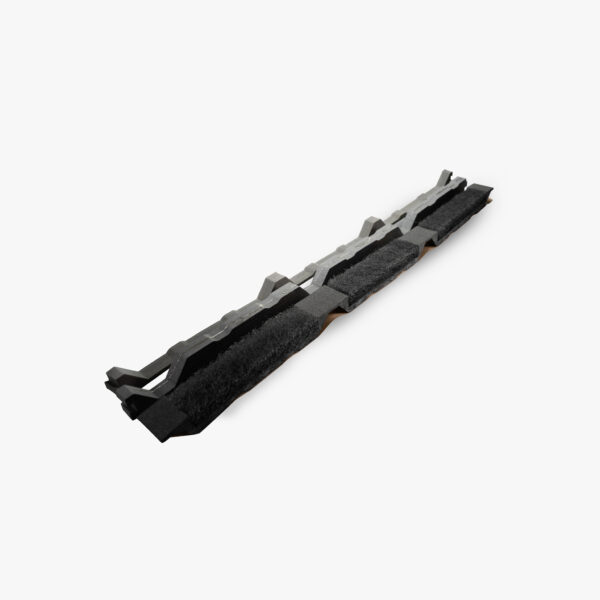 Delta Series Roof Closures
Roof Closures are available in 3 options for the Delta profile, including Small and Large Tab Closures, and Vented Closures.
Residential

Agricultural

Commercial

Cottage
Get a Quote Today
Small and Large Tab Closures:  This complete foam closure line gives you your best option when ventilation isn't an issue for your project. All are economically priced and hydraulically die-cut, so you get the precise fit and foam you need. Installation of these roof closures is easy, there is plenty of adhesive and all scrap foam from the die-cuts are removed so you have less site cleanup.  All Small and Large Tab Roof Closures are 3' long.
Vented Roof Closures:  No more fans, turbines, or louvers.  The Delta Vented Closure line provides the ultimate attic ventilation benefits and eliminates condensation.
Made from flame- and tear-resistant recycled fiber-based polyester, the Delta Vented Roof Closures are durable, non-woven and non-wicking.  Specialty cut contours provide a custom, low-profile fit for any pitch and all major metal roof profiles. From 1/8″ to 2-1/2″ beveling with at least 6″ between major ribs.
Prevent wind driven rain infiltration while keeping out moisture, pests and dust. As an added plus, the screw bed and pre-applied industrial strength peel-n-stick adhesive make installing this a one person job in two simple steps.  Our Delta Vented Closures are 3′ long.
---