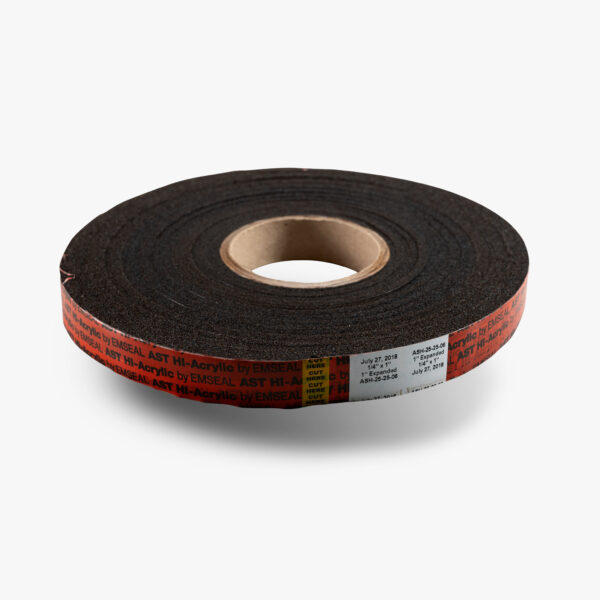 Emseal
This closure is a self-adhering tape seal made from resilient, open-cell polyurethane foam impregnated with a water-based acrylic-modified asphalt emulsion and then compressed to a sealing density level appropriate to the application.
Get a Quote Today
Emseal is used to seal out dust, air, wind-driven snow and moisture through joint details in metal buildings and roofs.  Typically used in the valleys of your roof or along hips.
These rolls are a 1" x 1" x 19.68' expanding seal.
---